Advocates for Action
Advocates for Action is a community leadership council formed by Evanston
Cradle to Career (EC2C).  EC2C provided leadership training for Evanston community members aiming to amplify their voices and equip them to lead the actions necessary for change in our community.
W

e

are the families we seek to empower.
Advocates for Action (A4A) empower Evanston families by working to remove barriers to opportunities and resources and sharing important information that enables them to make sound decisions for their children's future.
We take action on behalf of our community because those barriers to opportunity impede our life potential like they do most families in our community.
We keep our neighbors informed because we identify with those who suffer fear and uncertainty about their future.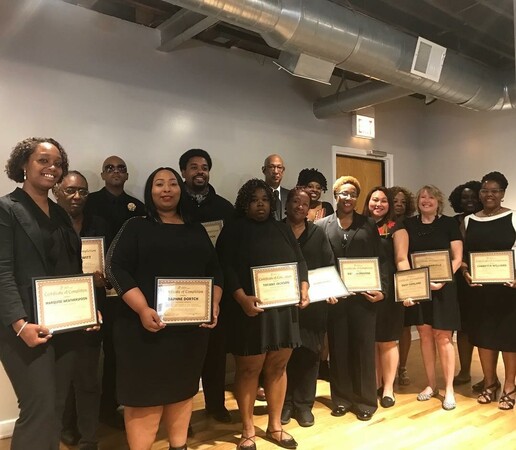 Some Key Activities
Hearing Community Voices
Advocates for Action have conducted a variety of surveys of community members to learn their concerns about such issues as participatory budgeting, employment and workforce development needs, and affordable housing.
Sharing Information
Advocates for Action work with the EC2C Action Teams to share information parent's need to help to access needed services and to promote a strong start to educational attainment.
Guiding Investment in Community
Advocates for Action provide guidance to EC2C Action Teams, play a critical role in the distribution of United Way grant funding for organizational collaborations, and lead a Community Building Grants initiative to invest funds in the ideas of members of our community to make Evanston a healthier, more satisfying place to raise a family.  These grants are in partnership with the Evanston Community Foundation. To learn more about these Community Building Grants, click here.