Post-High School Resources
Life after high school can seem scary.
The good news is we have resources for you.  Trying to figure out a plan for after ETHS? Not sure where to go to talk about your options after high school?  Just need some solid advice about different ideas?
Our resource guides can help.  Check these out and check back often for resources added to this list.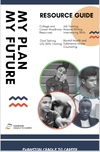 My Plan, My Future
A resource guide to all of the services and providers in Evanston helping students and families prepare for life beyond high school.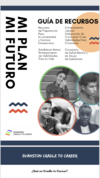 Mi Plan, Mi Futuro
Una guía de recursos para todos los servicios y proveedores en Evanston que ayudan a los estudiantes y las familias a prepararse para la vida más allá de la escuela secundaria.