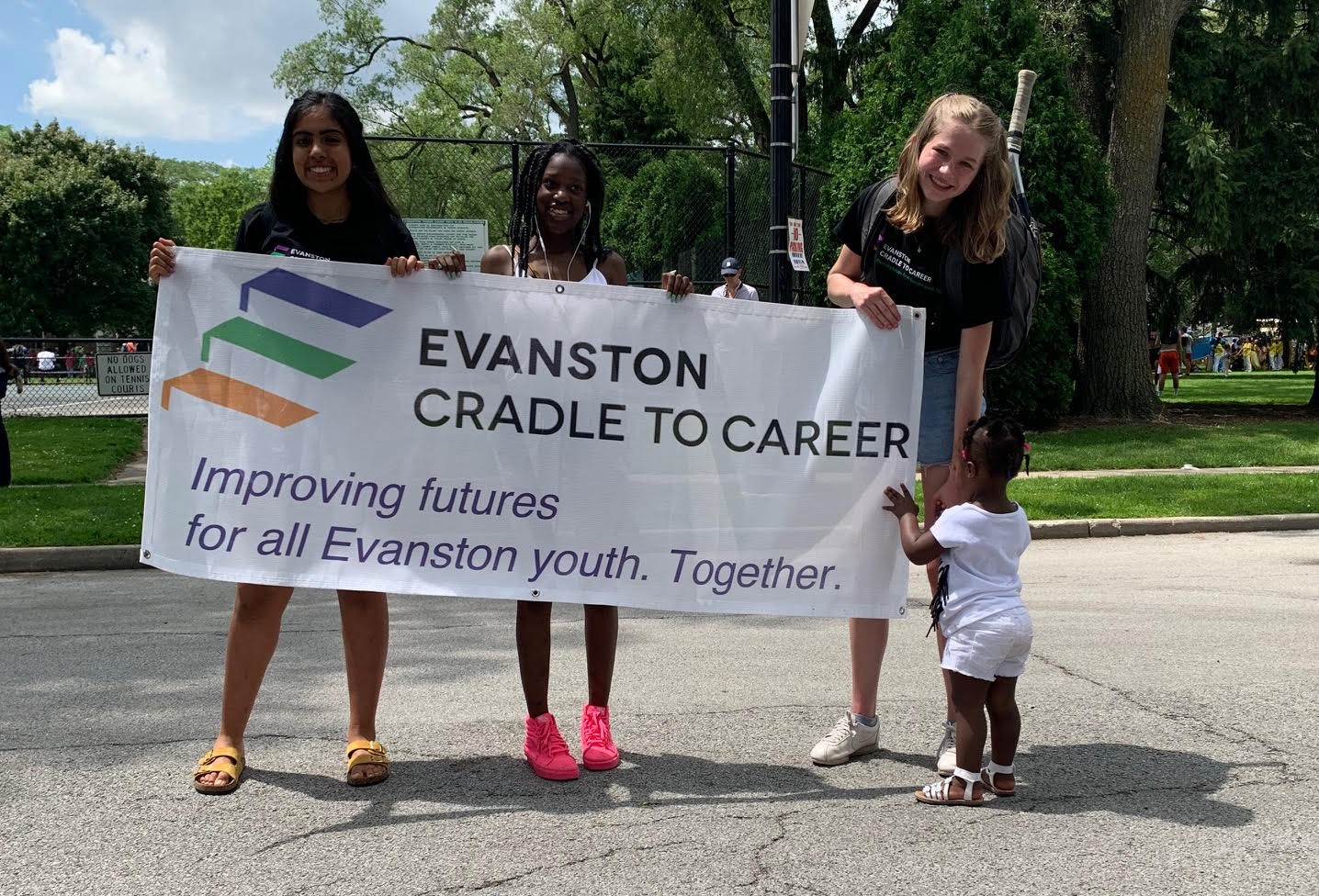 Our Youth, Their Future
Not about them without them.
Who knows better how to improve the lives of young people than the young people themselves?  Evanston Cradle to Career's Student Advocates play a critical role in guiding the work of EC2C as well as using their skills to bring the work of EC2C to fruition.
Student Advocates
Our Student Advocates have chosen to place a specific emphasis on addressing the opportunity gap to help to ensure all young people in Evanston have an opportunity to achieve their potential.  These students are playing a critical role in supporting EC2C Action Teams by modeling activities from the EC2C Parent Activity Guide for a Strong Start to Kindergarten at various community events. They bring a spectacular energy and intelligence to the work of EC2C.