April 29, 2020
EC2C Names New Executive Director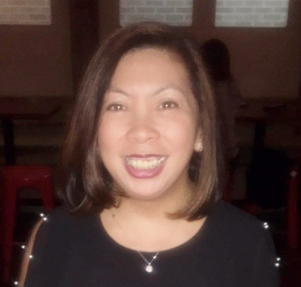 Evanston Cradle to Career (EC2C) announced today that Maricar L. Ramos will be the incoming Executive Director of EC2C, effective May 11, 2020. Ms. Ramos will replace Sheila Merry who joined EC2C as its founding Executive Director in early 2015 as she retires in June.
Her appointment comes after a comprehensive search and engagement of EC2C stakeholders throughout the community. Ms. Ramos brings to this position extensive experience in youth development and education; strategic planning and implementation; leading and managing collaborative processes; and advancing equity goals within organizations. She also brings strong connections to the Evanston community. Ramos has served on the Board of Directors of the YWCA Evanston/North Shore, on the Development Committee of the McGaw YMCA, as a funder and mentor for the Youth Job Center's WILL Program, and as an employee of Family Focus.
Most recently, Ms. Ramos worked for the Chicago Public Schools (CPS) where she led a citywide workforce development collaborative focused on Opportunity Youth, managed a team that facilitated summer internships for 1500 high school students annually, and served on the CPS Race & Equity Steering Committee. Prior to her time at CPS, Ms. Ramos served as a grant maker for the YMCA of the USA, Illinois Violence Prevention Authority, Eleanor Foundation, Chicago Foundation for Women and the Mayer & Morris Kaplan Family Foundation. She has particular expertise in equity and social justice; workforce development; women-focused initiatives; college and career access; and positive youth development.
Ms. Ramos received a bachelor's degree in Psychology from the University of Chicago and is fluent in English, Tagalog, and Spanish. For the last eight years she has served on the Board of Chicago Women in Philanthropy (CWIP) and currently co-chairs the CWIP Racial Equity & Social Justice Committee, which she founded in 2016. She is a trained racial healing circle facilitator for Truth, Racial Healing & Transformation Greater Chicago and a Racial Equity Impact Assessment facilitator for Chicago United for Equity.
"We're happy to have Maricar take on leadership of Evanston Cradle to Career during such an important time for our community," said Monique Jones, President of the Evanston Community Foundation. "Her background lends itself to deep understanding and appreciation of the work of our partners and stakeholders. We welcome her with great aspiration."