May 9, 2019
EC2C Advocates for Action Continue Building Community by Investing in Neighborhoods
On May 9 Evanston Cradle to Career (EC2C)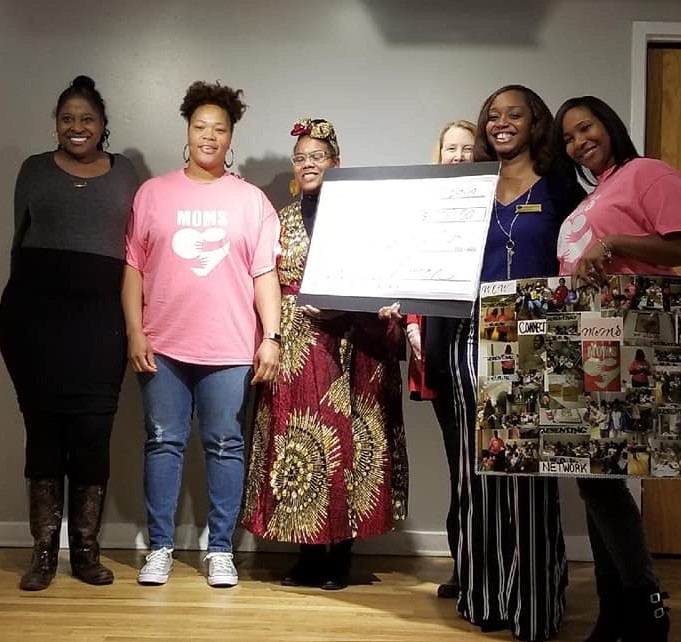 Advocates for Action, a community leadership council formed by EC2C awarded its second round of community-building grants to eight individuals or neighborhood, volunteer-based groups. The grants were announced at a community celebration event attended by over 70 Evanston residents at the Gibbs-Morrison Cultural Center.
In total, the Advocates for Action distributed $6,500 to fund projects ranging from culturally relevant book fairs to golf lessons. The purpose of the community-building grants is to support individuals and groups who want to make their local communities better places to live and raise families, with a focus on sharing skills and knowledge, empowering children and celebrating diversity and inclusion. The grant awards range from $250 to a maximum of $1000. In this round of awards, Advocates for Action awarded five applicants the maximum $1000.
"The fact that the 'Advocates' found five proposals worthy of the maximum grant amount demonstrates the quality of work Evanstonians are willing and able to do in order to improve their communities," said Kimberly Holmes-Ross, EC2C director of community engagement.
"As an Advocates for Action member, I applaud EC2C for empowering us to steward a portion of their grant funds," said Marquise Weatherspoon, Advocates for Action president. "EC2C understands that as longtime members of the community, we know what the community needs…" she added.
The Advocates will review proposals, make final grant decisions and award more than $12,000 in community-building mini-grants this year. The next round of grants will be awarded in September. Information on application deadline and award dates will be made available at www.Evanstonc2c.org.
 In pursuit of their mission to effect more equitable community investments in Evanston, the Advocates are also playing a critical role in decision-making on grants to collaborations of EC2C partner organizations, the annual total amount of which is well over $170,000.
"It's important for us to invest in our neighborhoods and equally important for us to publicly celebrate the people who step up to do this important work. That's why we hold this event in the community for everyone to celebrate their neighbors' commitment to improving our community," said Sheila Merry, EC2C executive director.
Following the event, Shannon Woodward Haughey posted this heartfelt statement to her Facebook page: "Evanston Cradle to Career, you had me in tears tonight. Your passion and love for our community just melted my heart. Every story I heard just made me realize there's so much good in the world, especially in this community. Thank you for listening to my daughter and giving her this opportunity. This was the best Thursday night I've had in a long time." Shannon's daughter and her group, Moving Your Mind, were grant recipients Thursday night.
In furtherance of EC2C's and Advocates for Action's efforts to build a 'trauma-informed' community in Evanston, they awarded grants to Moving Your Mind and Life Without My Child, two groups focusing on emotional resiliency.
EC2C is working to build a trauma-informed community by creating a network of trauma-informed early childhood learning centers (ECLCs) by training providers at 10 local ECLCs to educate and support children who are experiencing trauma and by providing counseling for over 50 families with children who need this support. EC2C also hosts Resilient Evanston Community Dinners. Each dinner begins with a reception and free dinner where attendees exchange ideas and personal stories ahead of a guided discussion on community resiliency, which is the sustained ability of a community to harness its collective power to respond to, withstand and recover from adverse situations and challenges. The third in a series of dinners will take place on Wednesday evening, May 22.
The following applicants were awarded grants:
GROUP NAME PROJECT AWARD AMOUNT
Evanston Haitian Community Festival Kid's Activities $500
Get Fit E-Town Outdoor Bootcamps $500
Golf Project Golf Lessons $1000
Kandi Corbbins/Hair Textured Hair Paint Party $1000
Life Without My Child Loss/Grief Workshop $1000
Moving Your Mind Activities for Depression/Anxiety  $1000
Visions Vision Board Workshop $500
Young, Black & Lit Culturally-Relevant Books $1000